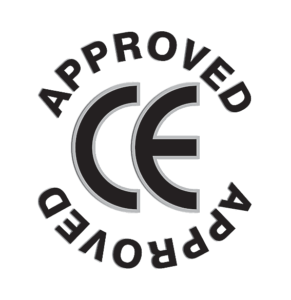 The Stylistic® coupled with the Marantec Operator, are CE Approved and include added safety features and specific components to conform with EN 13241-1:2003.
This means that this door has passed rigorous safety standards and directives set forth by the European Union, and is marked or declared "CE Approved". Certification is awarded by approved testing facilities in Europe to those manufacturers whose doors successfully pass testing. All countries that form part of the EU must ensure that garage door dealers only distribute and install CE Approved products.
Rising To The Highest Standards.
Sectional garage doors are tested under EN13241-1, conforming to the applicable rules under the most accurate measurement standards possible. All the necessary steps have been taken and are in force, to assure that production units of the same product will continue to comply with the requirements. Only manufacturers, such as Upwardor®, who meet these standards or requirements, may apply a CE label to their products.